Itineraries
The mess of beautiful and narrow streets that the Jewish Quarter draws, carries the walker to the Jewish Toledo from the Middle Ages…
Read more...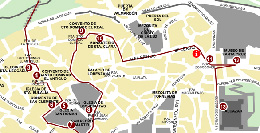 Walk around the bright ages of the history of Toledo and enjoy with the great architecture buildings that this period gave to the town.
Read more...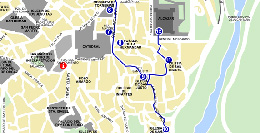 Let yourself take by the enchantment of the Islamic Toledo, discover the Moslem legacy and the traks of those false Moslems (the Mozarabs), appreciating their peculiar Mudejar style.
Read more...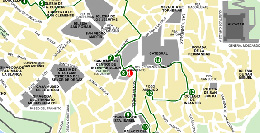 Admire the influence of the cardinals along this route, because Toledo wouldn't be Toledo without the emblematic figure of the Cathedral and this one wouldn't be what is now without the influence of the primate cardinals.
Read more...